Are You New To The Canadian Job Market?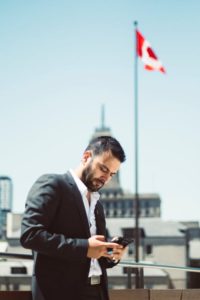 Grande Prairie is a hub for immigrants from all over the world with more than 10 per cent of the city's population hailing from other nations. In this blog, we focus on resources to help new Canadians with tips to ensure their resumes are appropriate for use in this country.
If you are new to the country, you may find several differences in how job search documents are prepared from what you've been familiar with in your homeland.
For example, resumes in Canada do not generally have photos of the job candidate. As well, personal information is limited to details relevant to employment. You need not include a notation that references will be provided upon request. It's important to verify Canadian equivalence to your qualifications. Resumes should also kept to two pages.
Kamara Toffolo, an Ottawa-based resume writer, LinkedIn consultant, job search strategist and speaker, has produced a series of three videos with tips on how to tailor your resume for Canadian employers: https://bit.ly/2V2vv1O
Kamara creates videos directed at job seekers and shares them every Tuesday on LinkedIn. Consider following her or subscribing to her videos.
Staff at The Work Place in Grande Prairie can guide eligible unemployed or underemployed clients (visit www.gpworkplace.ca for details) on preparing effective resumes for local employers.
They can also assist you with your other job search tools and ensure you're using all the resources available to you, including accessing potential training opportunities (see contact details below). Your strategies may include updating or acquiring new skills.
Here are additional links with resource on how to adjust your resume to the Canadian marketplace:
https://www.randstad.ca/job-seeker/job-tips/archives/resume-tips-for-new-immigrants_1755/
https://settlement.org/ontario/employment/find-a-job/resume/how-do-i-create-a-canadian-style-resume/
https://moving2canada.com/resume-format-in-canada/
If you want more help with your job search at no cost, contact us at 780-539-5477. You can send enquiries to info@gpworkplace.ca. Our office is located at #105, 9840-97th Ave., Grande Prairie.
We also help employers find qualified candidates.