---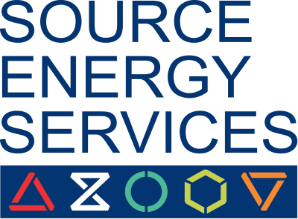 Source Energy Services – Job Fair on November 12 at The Work Place
Source Energy Services (www.sourceenergyservices.com) is hiring Operators within Grande Prairie and surrounding areas.  The Work Place has partnered with Source Energy Services, and will be hosting a Job Fair on November 12 from 1:00 p.m. to 3:00 p.m.
If you're interested in working for Source Energy Services, and have the qualifications indicated in the job description below, please come in person to The Work Place to register for an interview time by November 8 at 4:00 pm. Please have an up-to-date resume, valid Class 5 Driver's License, a clean Driver's Abstract (not more than 30-days old/no suspensions), and relevant safety tickets with you. Please note, our office is closed on Monday, November 11 for Remembrance Day.
Need your resume updated and job interview coaching/tips in advance? Check out our job search services at www.gpworkplace.ca
Date: Tuesday, November 12
Time: 1 p.m. to 3 p.m.
Location: The Work Place
#105, 9840 -97th Avenue
Grande Prairie
Job Description
 Position: Sahara Operator I & II
Location: Grande Prairie, AB
Position Summary: With 2+ years of oilfield experience, the successful candidate will be accountable for ensuring proper maintenance and compliance with company and third-party procedures while expected to effectively and safely operate the Sahara units and associated equipment.
Employees work a rotation of 15 days on and 6 days off. Meals and accommodations are paid for by Source while working. Earn up to $70,000 annually as a new operator.
Open to candidates within: Grande Prairie, Calgary, Red Deer, Edmonton and surrounding areas. A travel allowance will be provided to candidates for travel to and from our base locations in Grande Prairie and Red Deer to our service areas. Pay is hourly and overtime eligible.
Essential Duties and Responsibilities:
Assist in proper set-up and take-down procedures for all parts of plant pre and post-transport;
Ensure proper maintenance and effective operation of Sahara plant on location;
Monitor input and outflow of material to and from Sahara plant; guiding supply drivers in offload and;
Effectively work in a team environment and with other services on location.
 Qualifications:
Individuals with a hardworking attitude and a working knowledge of tools and mechanics. Individuals must be self-motivated and adaptable to change. Other basic requirements include:
2+ years' experience in an oilfield or construction environment requiring strict adherence to operational procedural and provincial safety standards;
A mechanical aptitude and willingness to learn;
Previous frac experience is preferred;
Possess exceptional interpersonal skills with the ability to work with different personalities;
First Aid / H2S not required but considered an asset;
Able to pass pre-employment and ongoing drug, alcohol and fit suitability testing; and
Possess a valid Class 5 Driver's License with a clean driving record (no suspensions).