Budgeting Basics Workshop This Friday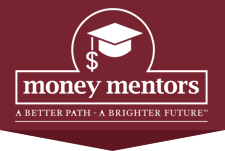 Whether your employment situation has recently changed and money is tighter or you're just working to better your financial position, there's no time like the present to set a course of action.
The Work Place is pleased to present a basic budgeting workshop on Friday, June 28 to help clients improve their money management skills.
Time: 9:15 a.m. 10 a.m.
Presenter: Iris Martin – PFP, SFC, AFCC, Counsellor and Community Relations, Money Mentors
Location: The Work Place, #105, 9840-97th Ave., Grande Prairie
Iris will introduce participants to this workbook, Stretching Your Dollars, Budgeting Basics: https://bit.ly/2J4LHXA
The publication is chock-full of essential money management guidance, from explaining a budget and how it works to setting financial goals to tips on effective use of loans, credit and banking.
For more details on Money Mentors resources, check out www.moneymentors.ca
If you have questions on this event, please call 780-539-5477.
Staff at The Work Place in Grande Prairie can guide eligible unemployed or underemployed clients (visit www.gpworkplace.ca for details) on how to access others useful workshops and courses in the community.
They can also assist you with your job search tools and ensure you're using all the resources available to you, including accessing potential training opportunities (see contact details below). Your strategies may include updating or acquiring new skills.
If you want more help with your job search at no cost, contact us at 780-539-5477. You can send enquiries to info@gpworkplace.ca. Our office is located at #105, 9840-97th Ave., Grande Prairie.
We also help employers find qualified candidates.
Learn more about our programs and services at www.gpworkplace.ca