Celebrating Job Search Success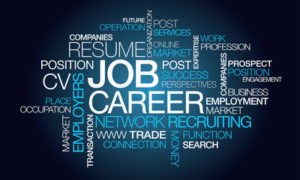 Job seekers receive a lot of advice on how to produce killer resumes, draft stellar cover letters, master the online application process, be a networking ninja, and rock interviews.
There's so much information to consume. Sometimes it is important to step back and take stock.
The video we've incorporated in this blog encourages people in the job market to celebrate victories. It also provides some great strategies you can use if they're not already part of your toolkit.
The bottom line is to be targeted, prepared, purposeful, and to continually take steps that will contribute to your job search success – there is always more to do.
Even if you are happily employed, there are ways you can prepare for a future promotion within your company or an advancement to another organization.
Staff at The Work Place in Grande Prairie can guide eligible unemployed or underemployed clients (visit www.gpworkplace.ca for details) on how to excel in all steps of the job search process.
They can also assist you with your job search tools and ensure you're using all the resources available to you, including accessing potential training opportunities (see contact details below). Your strategies may include updating or acquiring new skills.
The presenter in the video, Kamara Toffolo, is an Ottawa-based resume writer, LinkedIn consultant, job search strategist and speaker. She creates videos directed at job seekers and shares them every Tuesday on LinkedIn. Consider following her or subscribing to her videos.
https://www.youtube.com/watch?v=hc6Qx7tRj6I
If you want more help with your job search at no cost, contact us at 780-539-5477. You can send enquiries to info@gpworkplace.ca. Our office is located at #105, 9840-97th Ave., Grande Prairie.
We also help employers find qualified candidates.