COVID-19 Resources For Workers and Employers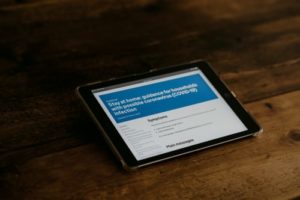 The Work Place continues to assist clients through a revised service delivery model as the Provincial Government has directed us not to provide in-person service. However, our staff can assist you in several ways.
We can work with you via phone, email or video technology to provide assistance to develop/fine tune your job search skills: resume, cover letter, interview skills (including digital interviewing), LinkedIn Profile, and networking capabilities.
Give us a call at 780-539-5477 or send an enquiry to info@gpworkplace.ca.
Our website is www.gpworkplace.ca
We will also continue to share other relevant resources and information to workers and employers as it becomes available.
Resources
This link provides essential information on financial relief for Alberta families as well as other updates on property taxes, utility payment deferrals and banking. There is also information on Federal Government programs: https://bit.ly/3ala3sB
This Alberta Government link also provides key information. Here, you will find details regarding COVID-19 related leaves as well as other resources such as Business Continuity Planning and Fact sheets for employers and employees from the Workers Compensation Board: https://www.alberta.ca/covid-19-support-for-employers.aspx
This Alberta Health Services page provides overall COVID-19 information, including how to adjust your home and workplace to address the pandemic: https://www.albertahealthservices.ca/topics/Page16997.aspx
This Government of Canada link directs readers to essential Employment Insurance information related to COVID-19: https://www.canada.ca/en/employment-social-development/corporate/notices/coronavirus.html
The City of Edmonton has developed an excellent guide for employees. While some of the information is focused on that specific workplace, there is good general health and safety: https://www.edmonton.ca/city_government/city_organization/employee_experience/covid-19.aspx
If you're an employer/entrepreneur, you will want to consider tuning into a webinar presented on Friday, March 27 by the Grande Prairie & District Chamber of Commerce on business resilience: https://www.grandeprairiechamber.com/covid-19-business-resiliency/
Regardless of whether you're a worker or an employer, it's important to stay informed and take steps to ensure the safety of those around you.
Best wishes as you navigate through these trying times.