Don't Count Yourself Out!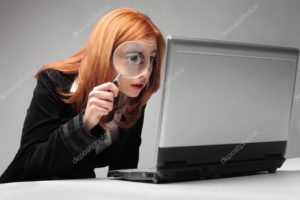 Jennifer was excited to find a job advertisement on an employer's website that suited her perfectly. She couldn't wait to apply. However, within hours, the posting was taken down and Jennifer was discouraged.
She wondered what could have happened for the posting to get removed so quickly. Was this a legitimate opportunity?
Could the company have just been fishing? Did they just get enough qualified resumes in a short time and decide to close the floodgates?
Had Jennifer missed out on a great opportunity? What should she do?
Jennifer is a client of The Work Place in Grande Prairie. Our Employment Consultant recommended she call the company to see if she could still submit a resume.
Jennifer followed the advice. The receptionist spoke to the hiring manager to see if Jennifer would still be given the opportunity apply for the position. The answer was yes, and she submitted her resume immediately.
In these links, you'll see there are several reasons that a job posting could be removed. It doesn't mean reason for despair for someone who really wanted to apply for the position: https://www.quora.com/If-the-job-posting-was-taken-off-the-website-does-that-mean-someone-has-already-accepted-the-position
http://workcoachcafe.com/2015/05/13/why-did-they-take-down-that-job-posting/
At The Work Place in Grande Prairie, we can assist you with questions about the application process and offer job seekers a variety of other services at no charge.
While our physical office is closed, we continue to operate virtually to provide services to clients.
One-to-one employment counselling services and workshops are available via phone, email or video-based technologies such as Zoom.
Staff can help unemployed and underemployed individuals assess how they can address career decision making, including new skills and training they may want to consider.
Enquiries can be made by calling 780-539-5477. One of our Employment Coaches will be happy to provide you information on our services. You can also email us at info@gpworkplace.ca. Our website is www.gpworkplace.ca
Of course, it's ideal to apply within the time frame specified in a job ad and not be in the habit of submitting applications late.
While you can say that you just saw the ad after it expired, it's important to be on top of relevant job postings so you can be prepared for the entire process, including a call for an interview, which can occur before the competition has closed.
That being said, you don't want to be in a 'what if' situation, forever questioning what would've happened if you'd applied late for a job opening.
Here are a couple of resources should you find yourself interested in a vacancy where the posting has either been up for a long time or expired.
http://www.prepary.com/apply-to-an-old-job-posting/
https://www.themuse.com/advice/can-you-get-away-with-submitting-a-job-application-late
Job seekers often wonder what they should do for follow up once they've submitted their applications. Here are some resources to consider:
https://careers.workopolis.com/advice/how-to-follow-up-with-hiring-managers-and-not-look-insane/
https://www.adecco.ca/en-ca/blog/2019/may/how-to-follow-up-after-an-interview/
If you're currently seeking employment, we extend best wishes to you and look forward to helping you find that next great job.