Employment Advisor Position Open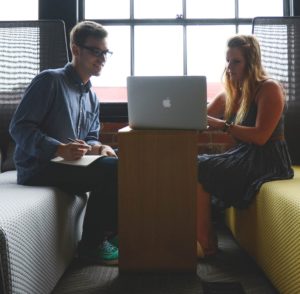 Carlson & Company Inc. (operating as The Work Place) is seeking an Employment Advisor.
The Employment Advisor will work in collaboration with the Employment Consultants/Specialist to offer employment services to job seekers.
Provide detailed information regarding employment-related services, offered by The Work Place, to job seekers and employers.
Register clients, complete initial assessment of employment needs and determine eligibility for services.
Refer clients to appropriate employment service, according to established criteria.
Provide employment and career-related guided assistance to clients in a professional, respectful and courteous manner.
Inform employers about available services and resources, take job orders from employers; maintain job posting binders.
Answer telephone in a courteous, professional manner; provide information regarding service and resources and/or route calls to the appropriate staff member.
Maintain and update self-service resources and materials.
Take, record and provide employment-related phone messages to clients.
Check job advertisements on Kijiji, Indeed and other relevant job websites and share with job seekers.
Research new resources to stay current with relevant job search strategies and the labor market.
Assist staff members to complete employment placement follow-ups.
Document client activity on Mobius, Outlook appointment calendar, and other forms as required, ensure documentation reflects prescribed policies, procedures and confidentiality requirements.
Perform data entry using Excel.
Share, report, update co-workers on activities impacting the service and/or client.
Maintain ongoing links with support agencies, funding bodies, and resource services, within the community and further afield, as needed.
Maintain strict confidentiality related to clients, colleagues, and organization.
Qualifications               
Post-secondary education in office administration/human services related field or equivalent combination of education and experience.
Experience in the employment and career services industry an asset.
Customer-driven individual who enjoys working with the public.
Proficient in Microsoft Office (Word, Excel) and database programs.
Knowledge of local area employment services, programs and community agencies.
Experience working with a diverse demographic population an asset.
Excellent writing, editing skills; strong attention to detail.
Well-organized; able to handle multiple priorities and deadlines in a fast-paced environment.
Anticipated Start Date:  August 6, 2019
The Employment Advisor will work at The Work Place, #105, 9840 – 97th Avenue, Grande Prairie, AB. The job is full-time (37.50 hours a week), Monday to Friday. The wage rate is between $18.00 and $21.00 per hour, dependent upon education and experience. Health and Wellness Benefit package after six months. More information about The Work Place available at www.gpworkplace.ca
Please apply by email only. Submit cover letter, resume and two work related references by 4:30 pm, Tuesday July 16, 2019 to denise.carlson@gpworkplace.ca
If you have questions regarding the position, contact Denise Carlson, Manager, The Work Place, at 780-897-8939.
Thank you for your interest in joining The Work Place team.