Employment Search Needing A Boost?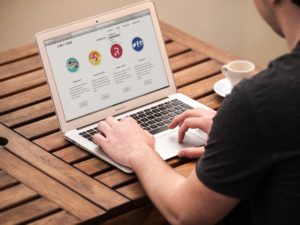 Has your job hunt reached a standstill?
Your resume and cover letters are in tip-top shape. You've applied to numerous openings. You've stepped up your networking. However, you haven't had much success and it's frustrating.
Don't despair. Seeking a new position, particularly if you already employed, is like having another part-time job. In addition to being patient – you want to find the right fit – some additional planning and strategy can go a long way to making your work easier.
Taking a step back and tweaking your approach and tactics could improve your success. For example, are you using features on LinkedIn designed to connect with recruiters? Does your game plan include tracking your activity and consistently following up from interviews and contacts with employers?
In this blog, we provide some resources on how you can up the ante on your job search. You won't need to invest a lot of extra time and you'll find you are more productive.
It's important to be disciplined. How much time are you spending on job search activity? Do you set aside time every day or a certain timeframe each week? Are you focused on positions that most interest you or do you have a shotgun approach? While you may have updated your job search documents, are they generic or tailored to specific jobs?
Staff at The Work Place in Grande Prairie can guide eligible unemployed or underemployed clients (visit www.gpworkplace.ca for details) on how to do an extensive job search effectively.
They can also assist you with your other job search tools and ensure you're using all the resources available to you, including accessing potential training opportunities (see contact details below). Your strategies may include updating or acquiring new skills.
Check out these resources for tips on boosting your job search:
https://www.ivyexec.com/career-advice/2016/boost-your-job-search/
http://www.htss-inc.com/2016/05/25/refocus-when-job-search-hits-standstill/
https://www.themuse.com/advice/5-smart-moves-to-make-when-your-job-search-stalls
https://quantum.ca/blog/index.php/2018/01/25/quantum-welcome/
http://careeredge.on.ca/how-to-stay-motivated-during-a-frustrating-job-search/
The most important this is to avoid being discouraged. Even if you're unemployed, you want to find a satisfying, meaningful position. Be sure you're putting your best foot forward in all aspects of your job search!
If you want more help with your job search at no cost, contact us at 780-539-5477. You can send enquiries to info@gpworkplace.ca. Our office is located at #105, 9840-97th Ave., Grande Prairie.
 We also help employers find qualified candidates.