Financial Literacy Key To Balanced Life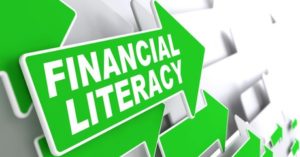 Getting that dream job is what everyone strives to accomplish. Learning how to manage money is also vital to enjoying a successful career and home life.
The Work Place, in partnership with the Grande Prairie Council For Lifelong Learning, is providing Transition to Employment and Job Placement Services clients the opportunity to receive a certificate for participation in a series of sessions on Financial Literacy, starting Monday, March 4 at 9:15 a.m.
Financial Literacy is having the skills to balance spending, saving, credit and debt successfully by having the confidence to make smart decisions with your money on a day-to-day basis. It also means knowing how money works and how to make it work for you instead of against you.
Instructor Shannon Carson leads the five-part series.
Assets – Session 1 – Monday, March 4
Assets – Session 2 – Wednesday, March 6
Often, we think of assets as tangible and financial resources. In the Asset portion of the series, participants explore their financial, social, human, physical and personal assets.
Budgeting – Session 1 – Friday, March 8
Budgeting – Session 2 – Monday, March 11
Participants will learn to identify needs and wants, how to track expenses, develop an income-based budget, and set realistic short- and long-term goals.
Banking – Session 1 – Wednesday, March 13
Banking – Session 2 – Friday, March 15
The focus of these sessions is building an awareness about banking options, using bank services effectively and safely, and accessing bank resources easily.
Credit – Session 1 – Monday, March 18
Credit – Session 2 – Wednesday, March 20
In these sessions, students will become more aware of the purpose, advantages and disadvantages of credit, how to use credit wisely and learn about accessing consumer credit wisely.
Consumerism – Session 1 – Friday, March 22
Consumerism – Session 2 – Monday, March 25
Participants will gain a heightened awareness of advertising and how to be a good consumer.
If you have questions on the Financial Literacy series, please call 780-539-5477.
Staff at The Work Place in Grande Prairie can guide eligible unemployed or underemployed clients (visit www.gpworkplace.ca for details) on how to access others useful workshops and courses.
They can also assist you with your job search tools and ensure you're using all the resources available to you, including accessing potential training opportunities (see contact details below). Your strategies may include updating or acquiring new skills.
If you want more help with your job search at no cost, contact us at 780-539-5477. You can send enquiries to info@gpworkplace.ca. Our office is located at #105, 9840-97th Ave., Grande Prairie.
We also help employers find qualified candidates.
Learn more about our programs and services at www.gpworkplace.ca