Get a Head Start on Your 2019 Job Search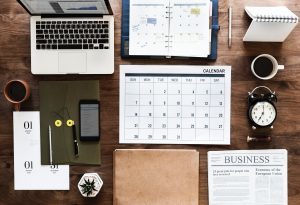 The holidays are an important time to rejuvenate while enjoying visiting with family and friends. It's also a great opportunity to get a head start if you're in job search mode going into the new year.
While there's a lull, review what has and hasn't worked in your pursuit of new employment. Take time to do any outstanding follow ups.
The key is to be ready! Does your resume need a new look for 2019? Have you defined your ideal position and set salary expectations? Do you have an idea of the kinds of companies where you'd like to work?
If you're unemployed or underemployed, staff at The Work Place in Grande Prairie can assist you with your resume, cover letter and questions about seeking employment (see contact information below).
Here are some other things to consider as you conduct a job search over the holidays.
It's a great time to connect with former colleagues and other contacts to let them know you're in the hunt for new opportunities. This could be as you reach out making Season's Greetings or as you attend social and professional gatherings. Remember, many jobs are filled through referrals.
While you're taking time to network, make sure your Linkedin profile is up to date, including your volunteer positions, and you've reached out to relevant contacts.
Many of your peers will be in holiday mode so there could be less competition for openings early in the year.
The first couple of months every year are traditionally peak hiring times.
Expand your horizons beyond traditional job boards. Many positions are now advertised on social media.
Here are two articles expand on these tips:
http://careerimpressions.ca/blog/2018/11/7-things-to-get-ready-for-a-job-search-in-2019/#sthash.t42Pp7oa.6ztJpUKW.dpbs
http://careerimpressions.ca/blog/2018/12/kick-start-career-success-in-2019/#sthash.8sEPSjbA.Q6lecMGE.dpbs
If you are unemployed or underemployed and want more help with your job search at no cost, contact us at 780-539-5477. You can send enquiries to info@gpworkplace.ca. Our office is located at #105, 9840-97th Ave., Grande Prairie.
We also help employers find qualified candidates.