Interviews – Closing the Deal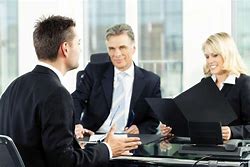 In our December 17 blog – https://bit.ly/2WAJSaP – we discussed preparing for the interview. It's great to do mock interviews and stand in front of the mirror to practice like you were in front of the hiring personnel. It's also important to focus your efforts on your opportunities in the process and how you will avoid missteps.
In this article, we delve further into how to increase your prospects of success in job interviews.
For example, how you capitalize on time allotted for your questions is important. Not having any questions to ask the interviewer is a lost opportunity to learn about the work culture or training possibilities.
Of course, there are also questions not to ask, which are highlighted in the links below, along with pointers on potential errors that can occur.
Staff at The Work Place in Grande Prairie can guide eligible unemployed or underemployed clients (visit www.gpworkplace.ca for details) on how to prepare and make a great impression at the interview.
They can also assist you with your job search tools and ensure you're using all the resources available to you, including accessing potential training opportunities (see contact details below). Your strategies may include updating or acquiring new skills.
The bottom line is to be prepared to answer questions from the interview panel as thoroughly as possible with good examples of when you've demonstrated your skills. Think of interviews as learning opportunities. You definitely want to be offered a job if the position speaks to you and the situation is the right fit for you, now and in the future. However, interviews may also be the time to learn that the job or the workplace is not for you.
Check out these links for further advice to increase your chances in your next interview.
http://careerimpressions.ca/blog/2018/10/how-to-confidently-close-an-interview/#sthash.kMjIpBTo.Ku8WgeUQ.dpbs
https://www.businessinsider.com/question-never-ask-job-interview-2018-2
http://careerimpressions.ca/blog/2018/09/easily-avoidable-interview-mistakes/#sthash.fCaxpynr.oWjUVFDv.dpbs
If you want more help with your job search at no cost, contact us at 780-539-5477. You can send enquiries to info@gpworkplace.ca. Our office is located at #105, 9840-97th Ave., Grande Prairie.
We also help employers find qualified candidates.