Job Alert – Business Services Coordinator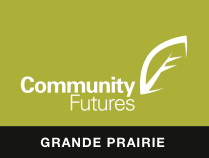 Community Futures Grande Prairie & Region is seeking to hire a full-time, permanent Business Services Coordinator for its operations located in 214 Place, downtown City of Grande Prairie, Alberta.
The successful applicant will:
Be currently unemployed
Be confident working with computers and other electronics
Provide enhanced administration support to Community Futures staff and Incubator Business owners and staff members
Effectively greet and assist Community Futures and Incubator Business clients
Provide excellent customer service assistance both in person, by telephone and email
Assess and provide solutions to office challenges and problems
Use software such as Microsoft 365 to effectively manage document, spreadsheet and client management
Arrange meetings, take minutes and book rooms
Cross train with CF staff to become familiar with all services to ensure clients are referred to correct service provider
Maintain all aspects of office coordination from scheduling to supply orders
Skills & Attributes:
People focused
Enjoy working with the public
Able to organize, prioritize, create and follow procedures or processes
Strong work ethic, dependable
Confidence to communicate and problem solve
Flexible and adaptable to a changing work environment
This position is full time and you must be UNEMPLOYED. The hours will be Monday to Friday, 8:30am to 4:30pm.
To apply, please submit a Cover Letter, Resume and 3 Employment References via email to:  gpinfo@albertacf.com by January 25, 2019, Attention: Holly Sorgen, Executive Director.