Job Search Consultation Services At No Charge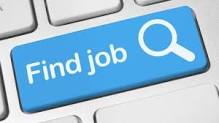 The Work Place continues to provide employment support services to job seekers in Grande Prairie and area by phone, email and/or video technologies. Our office doors may be closed, but we are open for business.
We offer a wide range of services to clients at no charge, including:
One-to-one employment coaching services are available via phone and/or Zoom meetings;
Access to employment-related workshops, including Employment Café (information on labour market trends, projects, and job leads) and Job Hub (connecting employers and job seekers);
Assistance to develop/fine tune your job search skills and documents: resume, cover letter, interview skills (including digital interviewing), online job search, LinkedIn Profile, and networking;
Resources/assessments to identify and/or develop your work-related skills. This includes access to Northstar Digital Literacy. Northstar was developed in response to the needs of job seekers who may lack the digital literacy skills needed to seek, obtain, and retain employment.  The Work Place is one of two testing locations in Alberta; and
Information on community resources in Grande Prairie.
Our Employment Specialist continues to work with employers to meet their immediate hiring needs and search out job opportunities for clients.
We regularly post blogs highlighting job search resources and upcoming job-related events on the What's New section of our website, Facebook and Facebook accounts.
For information and access to employment services including Job Placement or Transition to Employment please call 780-539-5477 or email info@gpworkplace.ca
The Work Place is committed to caring for the health and safety of our clients, staff and the community while maintaining our dedication to provide quality employment services.
Our website is www.gpworkplace.ca