Meet Our Staff – Catherine Dyer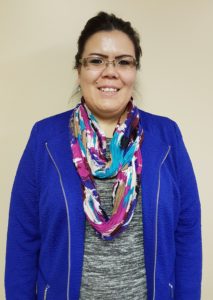 Catherine Dyer
Position: Employment Advisor
Years With The Work Place: Began in August 2019
Role: Catherine works in collaboration with the Employment Consultants and Employment Specialist to provide employment services to local job seekers and employers. She provides job seekers with detailed information regarding employment-related services. She completes registration and initial assessment of employment needs and determines eligibility for services for potential clients and refers them appropriately, according to established criteria. Catherine provides accepted clients with employment and career-related guided assistance in a professional, respectful and courteous manner.
Education and Career: Catherine received her Business Administration Diploma from Grande Prairie Regional College in May 2019 after attaining a Business Administration Certificate a year earlier, a proud accomplishment after being out of school for 10 years. Catherine brings a variety of coaching, leadership and work experiences to her position at The Work Place. At Curves, she coached women in the basics of health living and assisted clients with health-related questions. At McStrong Safety Services, Catherine handled combined clerical duties with tasks such as creating safety manuals and programs. She has strong background in customer service as a result of working at Armamark Canada where she was responsible for training new hires.
Community Involvement: Catherine was the Event Co-ordinator for the Grande Prairie Regional College Business Conference in March 2018 and 2019 and the Peace Country Rising Stars event in November 2018. She also assisted with the Grande Prairie Women's Show in September 2018.
Hobbies and Interests: Catherine has an adventurous spirit. Her first airplane ride was highlighted by a parachute jump. She also enjoys travel, house boating and dog sledding. Favourite pastimes include painting and creating mixed media, listening to rock and roll music, and bargain hunting – she relishes finding a great deal. She has a passion for supporting clients and friends in reaching their potential.