Meet Our Staff – Sai Tejol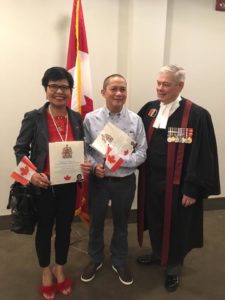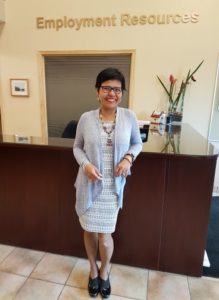 Position: Employment Consultant
Years with The Work Place: 5
Role: Coaching clients throughout the job search process, assisting them with resumes and cover letters, providing advisement with research and completing job applications, and guidance to various resources, including employment-related job sites and online job openings.
Sai provides interview coaching, directs clients to job leads and helps them access community supports. She also shares information on services The Work Place delivers to clients, employers and community organizations. Other duties include ensuring effective client document flow.
"I love this position because each day is different, full of challenges and excitement. When clients find their next job, it gives me a great feeling of happiness and fulfillment. I enjoy learning about various cultural influences related to employment and job search activity is what I find most rewarding.  It's an enriching experience to exchange knowledge and meet people from diverse backgrounds."
Education and Career: Sai inspires others to continue their education by modelling lifelong learning. In 2018, she received her Career and Academic Advising Certificate from the University of Calgary.
Originally from the Philippines, she earned a Basic Management Program Certificate as well as a Master in Information Technology and Business Administration and a Bachelors in Computer Engineering in her native country. Prior to joining The Work Place, she was employed in information technology management positions.
Community Involvement: Sai promotes cultural diversity in Grande Prairie in her volunteer roles. She is a board member on the Grande Prairie Intercultural Association and was a Facilitator of Conversational English with the Grande Prairie Centre for Newcomers.
Recent Accomplishment: The Work Place extends congratulations to Sai. She and her husband, Abel, recently became Canadian Citizens, having immigrated to Canada under the Federal Skilled Worker Program just five years ago.