Overqualified For A Vacancy? Should You Apply?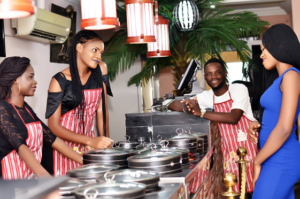 In our March 15 blog (https://bit.ly/2JvlHpJ), we encouraged readers to apply for attractive, suitable positions, even if they don't have absolutely all of the advertised qualifications. In a similar vein, we recommend people shouldn't necessarily avoid applying for openings where they appear to be overqualified.
In this blog, we share resources on how to address this dilemma. There's no doubt some hiring managers look at resumes from candidates that are chock-full of experiences and dismiss these applicants thinking they are not likely to stay at the company. This is similar to how more senior members of the workforce can face ageism.
There are many good reasons to apply for jobs where your qualifications exceed those posted in the job ad. Perhaps you've relocated and are looking to transition effectively into a new community. Maybe you are seeking a change and want to use your skills in a job you know you'd be passionate about. Being laid off and needing to find a suitable position in short order could also find you in this situation.
You should never assume that you won't get a chance during the recruitment process. Remember, other potential applicants will overlook the opportunity because they don't think they have the required qualifications.
In any job search, you don't want to be jumping into a position, just to get a job. You should be looking for the right fit, just as the employer wants to match the needed skills with the assets brought forward by the best candidate.
If you see an opening with your name written all over it, go for it, unless you think you would find yourself bored in short order.
Staff at The Work Place in Grande Prairie can guide eligible unemployed or underemployed clients (visit www.gpworkplace.ca for details) on how tailor your resume and cover letter for any situation.
They can also assist you with your other job search tools and ensure you're using all the resources available to you, including accessing potential training opportunities (see contact details below). Your strategies may include updating or acquiring new skills.
Check out these resources on how to prepare your resume and cover letters when you are overqualified for a position you want:
https://hbr.org/2017/10/how-to-apply-for-a-job-youre-overqualified-for
https://www.themuse.com/advice/how-to-apply-for-a-job-youre-overqualified-for
https://www.theheadhunters.ca/blog/how-to-apply-for-a-job-youre-overqualified-for/
https://careers.workopolis.com/advice/how-to-apply-for-and-get-a-job-youre-overqualified-for/
https://www.thebalancecareers.com/should-you-apply-to-jobs-for-which-you-are-overqualified-1669579
Whether you're overqualified for a position or don't meet all the advertised expectations, ask yourself why you are interested in the first place. Does it meet longer term goals? How will you feel in two years if you're the successful candidate?
If you want more help with your job search at no cost, contact us at 780-539-5477. You can send enquiries to info@gpworkplace.ca. Our office is located at #105, 9840-97th Ave., Grande Prairie.
 We also help employers find qualified candidates.