Research Key To Success In Job Market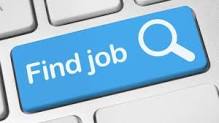 "You've got to ask yourself one question: 'Do I feel lucky?'"
Movie buffs will recognize that line uttered by Clint Eastwood in the 1971 movie, Dirty Harry.
If you're using the shotgun approach for your job search, you may get lucky and land a dream job. However, your chances of getting the kind of position you want are much better if you've done your research on the companies you're applying to – considerations such as their work culture, their pay and benefits, and their values.
You wouldn't buy a house or car, invest money or go on that bucket list vacation without hours of research. Managing your career requires much of the same due diligence, only more.
Staff at The Work Place in Grande Prairie can guide eligible unemployed or underemployed clients (visit www.gpworkplace.ca for details) on how to check out the important information on potential employers.
They can also assist you with your job search tools and ensure you're using all the resources available to you, including accessing potential training opportunities (see contact details below). Your strategies may include updating or acquiring new skills.
Changing jobs is not easy so if you are seeking employment, you want to make sure that next workplace is the right fit.
It comes down to thinking of how that next work opportunity fits into your overall career plans versus a simple desire to get another job – otherwise you may find that your new workplace doesn't meet your expectations.
How does a prospective employer align with your work own style? What are the opportunities for growth? What does their training plan look like? These are all important questions to consider.
This video provides a humorous but valuable look at doing job search research: https://www.youtube.com/watch?v=71zcSsKn754
Note: The video makes recommendations regarding using social media as part of your job search toolkit. Not everyone is comfortable with using all forms of social media. Our staff can assist you in assessing what works best to maximize your opportunities.
If you want more help with your job search at no cost, contact us at 780-539-5477. You can send enquiries to info@gpworkplace.ca. Our office is located at #105, 9840-97th Ave., Grande Prairie.
We also help employers find qualified candidates.
Learn more about our programs and services at www.gpworkplace.ca