There Are Employers Hiring During Pandemic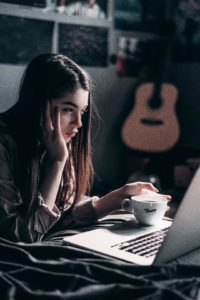 Whether you're seeking a job because of a recent layoff or a career advancement is top of mind, you may be wondering if there are opportunities to get hired during the downturn in the economy.
In this blog, we'll discuss the situation locally and more broadly and provide you with insight and resources on how you can address seeking employment in this uncertain time.
There is, in fact, hiring occurring in Grande Prairie and area. Staff at The Work Place have noted job advertisements for several positions. In addition, we are also having daily discussions with local employers and human resources personnel regarding opportunities within the hidden job market.
Here are some of the positions/sectors that have been seeking employees locally:
Cleaning
Road construction
Infrastructure projects
Delivery/truck driving
Warehousing
Construction
Large retail
Security
Health services, including support positions
Although we are unable to serve clients in-person at our office due to provincial government pandemic protocols, our team can assist you in a variety of ways.
We can provide career and employment supports so you can develop more skills, confidence, and direction regarding your career path.
Service can be provided by phone, email, and via technology based meetings using Skype, Zoom or FaceTime.
Contact us at 780-539-5477 and Catherine, our Employment Advisor, will be happy to provide you information on our services. You can also send enquiries to info@gpworkplace.ca
Our website is: www.gpworkplace.ca
The Work Place also provides:
Assistance to develop/fine tune your job search skills: resume, cover letter, interview skills (including digital interviewing), LinkedIn Profile, and networking.
Resources/assessments to identify and/or develop your work-related skills.
Career planning advisement.
Website links to updated government and community information as well as online job search and career advancement resources.
Here are some links related to hiring more generally in Canada during COVID-19:
https://www.bcjobs.ca/blog/top-10-jobs-in-canada-during-covid-19/
https://www.randstad.ca/job-seeker/career-resources/working-in-canada/industries-trending-during-covid-19/
Adrienne Tom, an award-winning resume writer, interview coach and job search strategist in Calgary. She authored this recent blog to provide advice for job seekers during this time: https://careerimpressions.ca/job-search-resources-for-job-seekers-during-the-pandemic/
Although this University of Manitoba post is more directed to students and recent graduates, it provides some good tips if you're in the job market. https://news.umanitoba.ca/job-search-during-covid-19/
If you're an employer or student, here are some details on temporary changes to the federal summer jobs program:
https://pm.gc.ca/en/news/news-releases/2020/04/08/changes-canada-summer-jobs-program-help-businesses-and-young
This next resource is a free virtual job seekers summit beginning May 4. The schedule over the five days includes 50 job search and career advancement experts, including Adrienne Tom, mentioned earlier.
Topics range from preparing resumes, success during interviews and the global economy to the outlook on future jobs and mental health in these trying times.
Here's the link: https://buff.ly/2VtoOnW
Lastly, this is a hot topic during the current job market – whether to wait or accept any job offer. This blog provides an excellent analysis of the situation: https://www.linkedin.com/pulse/should-you-wait-right-job-accept-any-andrew-seaman/?trackingId=UhTMXZ8mBbFm0V6yQdl7Lg%3D%3D
Regardless of whether you're in the midst of a job search or merely considering your next career steps, we wish you the best. Stay safe and healthy.