What Are Your Resume Challenges?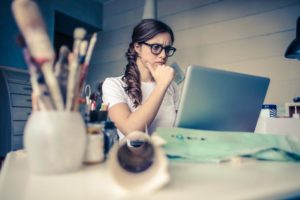 Writing resumes can be difficult. Most people aren't comfortable promoting themselves and yet when you're competing with many others for a position, it's essential to take the stress out of preparing one of your most important job search tools.
Maureen McCann, a career strategist in Victoria, B.C., who operates Promotion Career Solutions, says a few minor tweaks can make a significant difference in how successful your resume is in landing interviews.
In a recent LinkedIn post, she outlines these keys:
✔ Be specific. Tell a story that proves your value.
✔ Organize your content so it is easy to follow and easy to understand.
✔ Give quantifiable results. Use data; give the reader context.
✔ Tailor the resume to the #job. Every. Single. Time.
✔ Use active language to describe what you do. Use words like Strengthened, Revitalized, Modernized, Accelerated (to name a few).
Here's a link featuring further advice from Maureen on resume preparation: http://www.mypromotion.ca/2018/06/how-to-clean-up-your-resume-this-weekend/
In a recent forbes.com article, another job search specialist we routinely reference, Adrienne Tom, was profiled following a recent survey she conducted on challenges people have with writing resumes.
The president and chief executive resume strategist at Career Impressions in Calgary, had 2,431 responses. Adrienne provides tips to each of the challenges in the article. The difficulties survey participants cited point to some essential issues of resume preparation. Top concerns are in brackets.
Respondents were concerned with adding the right key words (39 per cent), writing about achievements (29 per cent), worrying about applicant tracking systems (25 per cent), and keeping to a certain length (15 per cent).
Here's the article: https://www.forbes.com/sites/robinryan/2020/07/15/hardest-part-of-resume-writing-quiz-results-and-tips/#757e798e6262
Adrienne is featured along with some other job search experts discussing resume preparation in this article: https://www.soundhealthandlastingwealth.com/health-news/job-coach-adrienne-tom-reveals-10-steps-to-writing-the-perfect-resume/
At The Work Place in Grande Prairie, we continue to be here for you during these challenging economic times. While our physical office is closed, we remain OPEN and operating virtually to assist job seekers. One-to-one employment counselling services and workshops are available via phone, email or video-based consultation via technology such as Zoom, Skype and FaceTime.
Staff can help unemployed and underemployed individuals assess, at no charge, how they can address career decision making, including new skills and training they may want to consider.
Enquiries can be made by calling 780-539-5477. Catherine, our Employment Advisor, will be happy to provide you information on our services. You can also email us at info@gpworkplace.ca. Our website is www.gpworkplace.ca
Here are some other resources discussing resume preparation:
https://www.randstad.ca/job-seeker/career-resources/resume-tips/downloadable-the-ultimate-resume-writing-guide/
https://www.indeed.com/career-advice/resumes-cover-letters/what-to-include-on-a-resume
This article, directed at career consultants, acknowledges that there is varying advice on resume preparation and how to address this: https://careerprocanada.ca/resume-writing-contradictions-and-challenges/
Ultimately, it's important to tailor your resume to the details of the job ad and go from there. Focusing on how this key job search document can help you put your best food forward is important in standing out from the crowd.
If you're currently seeking employment, we extend best wishes. If our team can assist in your efforts, we welcome you to contact us.