What Are Your Transferrable Skills?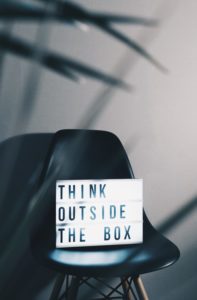 If you're in the job market today or seeking a career advancement, it's more important than ever to identify and capitalize on transferrable skills.
In this blog, we'll explore this topic and share resources on what this can mean for you as you look for a new employment or to find growth in your current workplace.
Essentially, transferrable skills are attributes that you use in your job now or have in past roles that can be transported to a related position or even a different industry or position altogether. Considering these types of skills will be key as you update your resume and cover letter and prepare for interviews.
Employers want to know what makes you stand out from others, particularly if they have to decide between two highly qualified candidates. Focusing on transferrable skills can broaden your mindset on what kinds of duties you can take on and even what work you most enjoy doing.
Some examples are:
Teamwork
Leadership
Organization and time management
Written and oral communication skills
Research, analysis and numeracy abilities
Flexibility
Adaptability
Relationship building and dealing with people
Problem solving
They can also be hard skills that are more tangible such as technology capabilities or competency in speaking multiple languages.
This first resource is very timely. It's a recent article containing a video that's particularly useful for anyone looking for a job as a result of COVID-19: https://www.indeed.com/career-advice/resumes-cover-letters/transferable-skills
You'll find many more examples of transferrable skills in the resources below and how to identify them.
Now of course, it's crucial that you have strong examples of how you have put these transferrable skills to use. It's not enough to say … I work well as part of a team. You'll need to illustrate how your ability to collaborate with colleagues resulted in a success for your organization.
As with any statement you make about your abilities and abilities, having strong examples is key.
A good way of determining what transferrable skills will be important for you to highlight is reviewing recent job postings of interest. Don't overlook experiences from past volunteer roles or your educational background.
At The Work Place in Grande Prairie, we can help you identify your transferrable skills and offer job seekers a variety of other services at no charge.
While our physical office is closed, we continue to operate virtually to provide services to clients.
One-to-one employment counselling services and workshops are available via phone, email or video-based technologies such as Zoom.
Staff can help unemployed and underemployed individuals assess how they can address career decision making, including new skills and training they may want to consider.
Enquiries can be made by calling 780-539-5477. One of our Employment Coaches will be happy to provide you information on our services. You can also email us at info@gpworkplace.ca. Our website is www.gpworkplace.ca
Check out these articles for more guidance:
Transferable Skills: A Job Seeker's Guide | The Muse
https://www.skillsyouneed.com/general/transferable-skills.html
https://pwp.vpl.ca/siic/job-search-resources/transferable-skills/
https://www.flexjobs.com/blog/post/transferable-skills/
https://www.livecareer.com/resources/resumes/basics/transferable-skills-set
https://www.resumecoach.com/transferable-skills-resume/
https://www.thebalancecareers.com/transferable-skills-list-525490
If you're seeking employment now, best wishes for your success. We look forward to helping you with your resume, cover letter or by providing any of our services or resources that can help you land that opportunity.