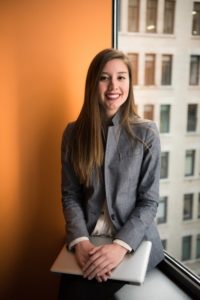 Your resume and cover letter scored you an interview. You aced it! Your references came through for you and you happily accepted a job offer. Congratulations!
With all the excitement around a new job comes nervousness and lots of questions.
You want to get off to a great start and fit in with your new team. Most of all, you want to show your employer that you were the right choice for the position.
In this blog, we provide resources and suggestions to help you relax while you're transitioning into your new workplace.
To begin with, it's a good idea to take a few days off between jobs to let your mind wind down from one chapter of your career and prepare for what lies ahead. This will allow you to take the time to determine how long it takes to get to your new work location. You don't want to be late on your first day of work.
It also enables you do take care of any outstanding errands and appointments. Will you need to line up new childcare? You don't want to have your schedule cluttered when you begin a new job.
You also don't want to be fussing over your attire. It's a good idea to ask about the dress code when offered the job. If you didn't enquire, prepare to dress conservatively for the first day.
Here are some other quick considerations:
Be a little early on your first day
Be prepared to ask questions, seek help and advice, if needed
Don't presume to know anything – take time to listen and learn
Seek feedback
Demonstrate flexibility
Have an introduction ready, be friendly and willing to build relationships
Be aware of the company's social media policy – unless working online is part of your job, it's likely best to avoid being on the Internet at work and to keep your cell phone on silent
This first links provides tips on how you should leave your former job and prepare for the next step in your employment journey: https://www.thebalancecareers.com/top-tips-for-starting-a-new-job-2064274
https://www.themuse.com/advice/10-mustreads-before-you-start-a-new-job
This article focuses on success on your first day: https://www.randstad.ca/job-seeker/career-resources/career-development/how-to-ace-your-first-day-at-a-new-job/
Most readers know Indeed as a job search website. It's also an excellent resource for employment-related articles. Check out these in new job success: https://ca.indeed.com/career-advice/starting-new-job/first-day-on-the-job
https://www.indeed.com/career-advice/starting-new-job/new-job-guide
The Alberta Labour Information Services (ALIS) website is another excellent resource. Here are two helpful links: https://alis.alberta.ca/succeed-at-work/make-your-work-life-more-satisfying/high-5-your-way-to-success/
https://alis.alberta.ca/succeed-at-work/make-your-work-life-more-satisfying/new-job-here-s-how-to-make-a-good-first-impression/
We'll provide more information on new job success below. Here's how The Work Place can help you find new employment and help you transition into your new position.
At The Work Place, unemployed Grande Prairie and area residents can access a variety of job search consultation services, including resume and cover letter preparation, at no cost.
Job Search Resources
While our physical office is closed, we continue to operate virtually to assist job seekers with a variety of services.
One-to-one employment counselling services and workshops are available via phone, email or video-based technologies such as Zoom.
Staff can help unemployed individuals assess how they can address career decision making, including new skills and training they may want to consider.
Enquiries can be made by calling 780-539-5477, Ext. 104. Our Employment Coach, Catherine Dyer, will be happy to provide you information on our services. You can also email us at info@gpworkplace.ca. Our website is www.gpworkplace.ca
 More On New Job Success
https://ca.topresume.com/career-advice/7-basics-every-new-hire-should-know
https://www.forbes.com/sites/joyceearussell/2019/05/06/succeeding-in-a-new-job/?sh=36688cd33a1c
https://blog.trello.com/starting-a-new-job-and-first-week-success
https://www.northeastern.edu/graduate/blog/tips-for-starting-a-new-job/
Here To Serve You
If you're seeking employment, we wish you the best and look forward to helping you land that next great position, including assisting with questions about how to get off to a great start on your new job.