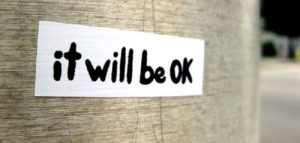 Staying positive while seeking employment is essential though it can be challenging to stay upbeat. A thorough job search takes time, energy and commitment. Even with a well-written resume and cover letter, it may take longer than you'd like to find work.
Having an optimistic outlook is vital to maintaining your self-confidence and making your attitude shine to potential employers.
Keep the following in mind as you job search:
Understand that a job search can be a process and, depending on the circumstances surrounding your job loss, may require time to deal with the emotional aftermath.
Make every application and interview an opportunity to learn. Asking for feedback on your application or interview, analyzing your job search tools and changing your approach are all ways to keep your job search fresh and move towards your goal.
Take the time to update your network of contacts that you're looking for work. Keep open lines of communication with family and friends about what's happening in your job hunt.
Eliminate words like can't, never and impossible. You can, you will and, with the right attitude, anything is possible. Surround yourself with positive people.
Look for ways to use your skills and abilities such as volunteering or accepting temporary work. Capitalize on opportunities to attend any free or low-cost classes or training that will keep your skills and knowledge up-to-date.
Stay active and keep a routine … physical activities will make you feel better. Maintain a regular schedule … staying up late, sleeping in and procrastinating will not move you towards your goal.
Every job you apply to moves you closer to success. Concentrate on the positives and look at what you can achieve each day.
The Work Place staff provide individualized job search assistance through an array of job search services available at no cost. Please contact our office for more information at 780-539-5477.