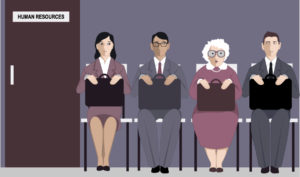 Does ageism exist in today's workplace? No employer will admit it, but the answer is resoundingly, yes. However, if you're over 50 years old, that doesn't mean you can't continue to advance in your career.
In this blog, we provide resources on how to address the job market if you're a more seasoned worker who wants to seek new opportunities.
Some companies will only hire younger staff for a variety of reasons – youthful workers command lower wages and there's a mistaken belief that they'll stay with the organization long-term. There are those who believe older workers could be less motivated and may be more likely to miss time for health reasons.
There are a variety of steps to take to address ageism. We are now in an age where personal information is readily available, so you can't hide how old you are. However, you can avoid it jumping off the page by focusing on your most recent work and accomplishments, backed up by results.
You can also combat the age issue in how you present yourself. Does your resume reflect contemporary formatting and avoid unnecessary phrases like – references available on request? Are you demonstrating you are tech-savvy by using social networking tools such as LinkedIn and including your account on your resume?
Are you using action-oriented words and phrases such as flexible and willing to learn in your cover letter?
If you are an older worker, capitalize on your assets. Don't just rely on job boards for your employment search. Reach out to your network. Many positions await in the hidden employment market. Your volunteer work can also be a tool to leverage, not only for the skills you bring, but also to show you contribute to the community.
Staff at The Work Place in Grande Prairie can guide eligible unemployed or underemployed clients (visit www.gpworkplace.ca for details) on how to prepare for roadblocks in your job search such as ageism.
They can also assist you with your other job search tools and ensure you're using all the resources available to you, including accessing potential training opportunities (see contact details below). Your strategies may include updating or acquiring new skills.
We encourage you to check out these resources for ideas on how you can address ageism and even turn your experience into an even greater asset.
https://executivecareerbrand.com/how-to-conquer-ageism-in-executive-job-search/
https://careerimpressions.ca/blog/2018/03/resume-guide-for-job-seekers-age-50/
https://www.themuse.com/advice/ask-a-career-coach-how-do-i-get-around-ageism-in-the-job-search
https://www.monster.ca/career-advice/article/avoid-age-barrier-in-cover-letter
Ageism is another form of discrimination. It is unfortunate that people are left out of job opportunities and promotions because they are senior members of the workforce. Be sure you're taking every step possible to remain current and adaptable by taking advantage of free or low cost courses or workshops, especially those that will demonstrate your technical capabilities.
If you want more help with your job search at no cost, contact us at 780-539-5477. You can send enquiries to info@gpworkplace.ca. Our office is located at #105, 9840-97th Ave., Grande Prairie.
 We also help employers find qualified candidates.