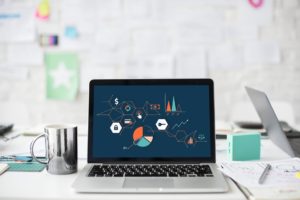 Preparing resumes can prove challenging enough, let alone trying to master Applicant Tracking Systems (ATS) used by many employers these days to direct applications into company hiring processes.
In this blog, we provide four links below to help job searchers learn more about how to navigate their way through these online screening tools.
We will first focus on a discussion raised on LinkedIn recently by Career Impressions Professional Writing Service, based in Calgary (https://www.careerimpressions.ca/ regarding whether ATS' can read information in a document header or footer.
Their answer is no.
The company has not come across any ATS experts or providers who dispute this. It seems applicant tracking systems are still unable to read content housed in a resume header or footer.
This means that if you include contact information in the header or footer these details won't be read.
This, the post explains, is important for two reasons:
1. Some ATS use geographic location as a filter – so it must be able to 'see' your city, state/province and zip/postal code to qualify your resume through as a match.
2. If you want employers to contact you, you need to ensure your contact details are effectively translated through the system. House all contact details within the body of the file.
A full mailing address is not required, but location and telephone number are a must!
Staff at The Work Place in Grande Prairie can guide eligible unemployed or underemployed clients (visit www.gpworkplace.ca for details) on how to prepare resumes for ATS'.
They can also assist you with your other job search tools and ensure you're using all the resources available to you, including accessing potential training opportunities (see contact details below). Your strategies may include updating or acquiring new skills.
Read more ways you can write an ATS-compliant resume in these links:
https://careerimpressions.ca/blog/2018/05/ats-resume-checklist/
http://careerimpressions.ca/blog/2018/01/how-to-write-an-ats-compliant-resume/#sthash.cFo86ukh.Bv61sSA6.dpbs
https://www.livecareer.com/career/advice/resume/optimizing-resume-applicant-tracking-systems
https://www.glassdoor.com/blog/ats-friendly-resume/
Ultimately, it is important to comply with the workings of the ATS to ensure your resume has the best shot at reaching its intended audience!
If you want more help with your job search at no cost, contact us at 780-539-5477. You can send enquiries to info@gpworkplace.ca. Our office is located at #105, 9840-97th Ave., Grande Prairie.
We also help employers find qualified candidates.