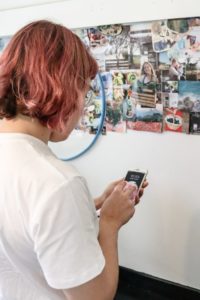 The Work Place continues to offer services to job seekers and employers.
While countries across the world continue to navigate the uncertainty of COVID-19, The Work Place is committed to supporting your job search needs and provide continuity of service. We want you to know that the health and safety of job seekers, staff and our community is of utmost importance.
The Government of Alberta has ordered us from providing in-person services; therefore, our office doors are closed.
The Work Place will continue to provide employment support services to job seekers by phone and/or other technologies.
For more information about Transition to Employment Services, contact Joyce Black, Transition to Employment Services Employment Consultant at 780-539-5477 or email joyce.black@gpworkplace.ca
If you would like information about Job Placement Services, please phone 780-539-5477 or email info@gpworkplace.ca
The Work Place is privileged to serve you and is committed to providing employment supports during this time of uncertainty. We will continue to keep you updated with information regarding our services.