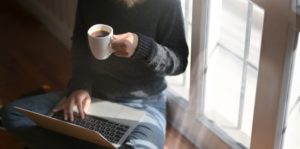 "Should I keep looking for a new job with all of this going on?"
If this thought has crossed your mind at some point since the coronavirus pandemic began, you're not alone. In the midst of all the economic uncertainty, it is normal to wonder if you should put your job search on hold or keep looking.
Now is not the time to stop. We do not have a crystal ball to predict how things will change in the next few months.  However, we can provide career and employment supports so that you can develop more skills, confidence, and direction regarding your career path.
What The Work Place can help with:
Assistance to develop/fine tune your job search skills: resume, cover letter, interview skills (including digital interviewing), LinkedIn Profile, and networking.
Resources/assessments to identify and/or develop your work-related skills.
Career planning
Website links to updated government and community information.
The Government of Alberta has directed us to cease in-person services; therefore, our office doors are closed until further notice.  The Work Place will continue to provide employment support services to job seekers by phone and/or other technologies.
For more information about Transition to Employment Services, contact Joyce Black, Transition to Employment Services Employment Consultant at 780-539-5477 or email  joyce.black@gpworkplace.ca
If you would like information about Job Placement Services, please phone 780-539-5477 or email info@gpworkplace.ca
Our website is www.gpworkplace.ca
The Alberta Health Services webpage provides overall COVID-19 information, including how to adjust your home and workplace to address the pandemic:
https://www.albertahealthservices.ca/topics/Page16997.aspx
The Work Place is privileged to serve you and is committed to providing employment supports during this time of uncertainty.  We will continue to keep you updated with information regarding our services.
Denise Carlson and The Work Place team