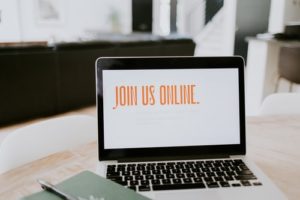 Are you:
Unemployed and looking to gain a competitive edge with navigating your online job search?
Needing training and skills development to find your next job?
Wanting to access tools and information to make you more marketable?
Needing individualized career coaching and personalized direct job matching?
Thinking about making a career transition from one occupational field to another?
If you answered "yes" to any of these questions, plan to attend the upcoming Virtual Information Session to learn about components, eligibility criteria and how to register for services.
This 30-minute online Zoom session will be held on Thursday, December 10, 2020 at 10:00 a.m.
To attend, please register at: https://bit.ly/2JJLJIt
Registrants will receive a confirmation email containing information about joining the meeting.
Transition to Employment Services offers supports, at no charge, to assist unemployed individuals find job opportunities.
For more detailed information about Transition to Employment Services and The Work Place, visit our website at www.gpworkplace.ca.
Information enquires can be directed to Joyce Black at 780-539-5477, press 3, or joyce.black@gpworkplace.ca
The Province of Alberta is working in partnership with the Government of Canada to provide employment support programs and services.